The First Workshop in Pictures
** Please note also the material at the Video Streams page (see top menu.) **
Group photos of the first workshop in Oud Poelgeest Castle
Thursday December 13, 2012
Prof. Dr. Wout van Bekkum.
Dinner.
Dinner (2).
Dinner (3).
Duo MAdrigale: Susanne Jaspers and Eva Smit, members of the Royal Concertgebouw Orchestra (Amsterdam).
Duo MAdrigale performing.
Intermezzo: Sabine Hiebsch reads German poetry.
Friday December 14, 2012
Prof. Dr. Nicholas de Lange.
Prof. Dr. Nicholas de Lange (left) answering questions.
Dr. Emilie Villey.
Dr. Muriel Debiť.
Visit to the Textile Research Centre, Leiden (tour led by director Gillian Vogelsang-Eastwood)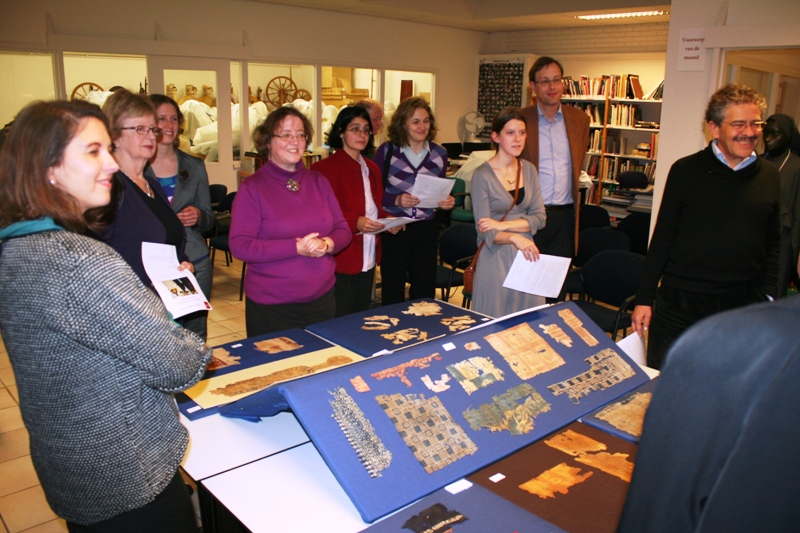 Tineke Rooijakkers and Guy Strouma showing what ancient dress looked like.
Saturday December 15, 2012
Concluding remarks by Prof. Dr. Bas ter Haar Romeny.