Guy Stroumsa (University of Oxford)
Prof. dr. dr. h.c. Guy G. Stroumsa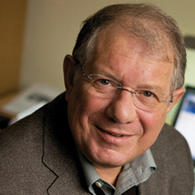 Guy G. Stroumsa is Professor of the Study of the Abrahamic Religions and Fellow of Lady Margaret Hall, University of Oxford. His numerous academic affiliations and functions include the Martin Buber Chair of Comparative Religion, Hebrew University of Jerusalem (emeritus), a membership of Israel Academy of Sciences and Humanities, and a laureate of the Alexander von Humboldt Research Award (2008). He also earned an honorary doctorate from the University of Zurich.
Prof. Stroumsa's interests lie in the study of religious movements and contacts in late antiquity and in early history of the modern study of religion. These two poles of his work are reflected in two of his last publications: The End of Sacrifice: Religious Transformations of Late Antiquity (Chicago: Chicago University Press, 2009), and A New Science: The Discovery of Religion in the Age of Reason (Cambridge, Mass.: Harvard University Press, 2010).
For more information, see also his academic homepage.